FUJITRANS (EUROPE) B.V.
Since October 10th, 2000
We can support any kind of import and export business including customs clearance. Our overseas representatives, affiliates and partners enhance speedy and efficiency in worldwide transportation. In our services, the most desirable distribution route through air, ocean and land can be provided for you.
What We Do
Freight Forwarding
Air Freight Forwarding
Customs Broker
Project Cargo Transportation / Installation
Warehousing
Trucking Business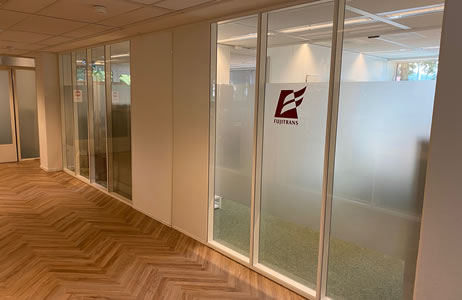 Case Studies

Handling of heavy and oversized cargo

Mechanical installation
Office
FUJITRANS(EUROPE)B.V.
Stroombaan 4, 1181 VX Amstelveen, The Netherlands
TEL +31-23-562-2884